Pricing
Our Best Pricing
Anantaks pricing for our online tax compliance solutions, online consultations and professional services are made to empower and grow the thousands of self-employed professionals, start-ups, small-medium enterprises, and big corporations.
Products
ANANTAKS:
The Secret to Do-It-Yourself
tax compliance
a BIR eTSP Certified online tax preparation and filing software for VAT and non-VAT Individuals. A solution that allows Individual Taxpayers access to auto-computed tax dues, autogenerated BIR forms, secure online payment, and auto generation of book of accounts by simply encoding income and expenses.
*No automatic subscription. No hidden charges. Pay only your accurate tax dues!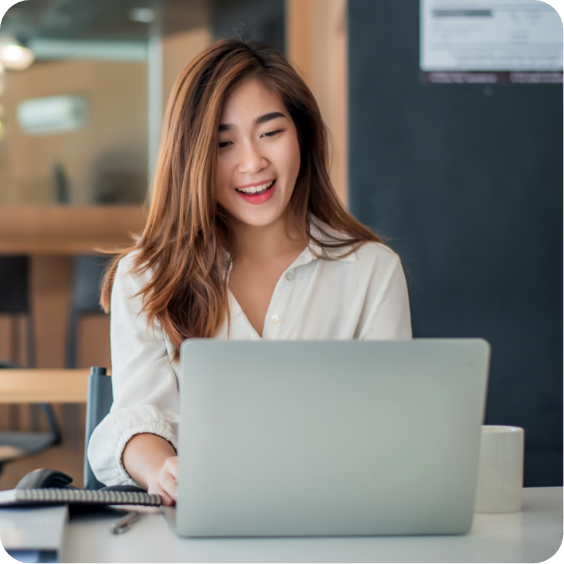 ANANTAKS
PROFESSIONAL SERVICES
Let one of our tax experts do your taxes for you and save hours and hours of your time manually preparing and filing taxes.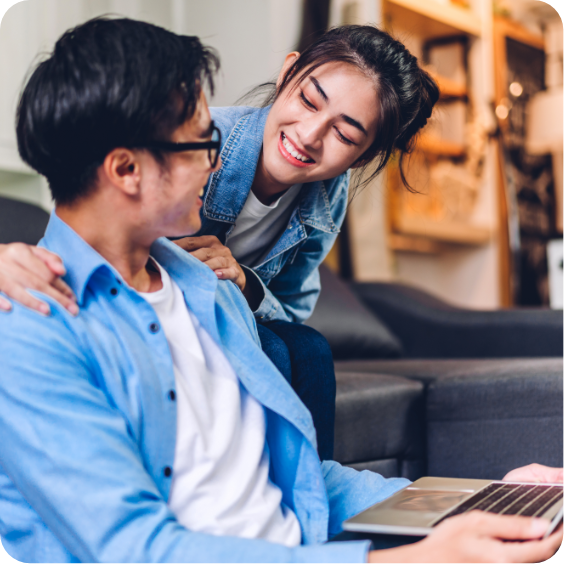 Tax Schedules for the month
November
| Su | Mo | Tu | We | Th | Fr | Sa |
| --- | --- | --- | --- | --- | --- | --- |
| | | | 1 | 2 | 3 | 4 |
| 5 | 6 | 7 | 8 | 9 | 10 | 11 |
| 12 | 13 | 14 | 15 | 16 | 17 | 18 |
| 19 | 20 | 21 | 22 | 23 | 24 | 25 |
| 26 | 27 | 28 | 29 | 30 | | |
0619E

Monthly Remittance Form for Creditable Income Taxes Withheld

For VAT and Non-VAT individuals, partnerships, or corporations

1601C

Monthly Remittance Return

For VAT and Non-VAT individuals, partnerships, or corporations

0619-F

Monthly Remittance Form for Final Income Taxes Withheld

For VAT and Non-VAT individuals, partnerships, or corporations

1701Q

Quarterly Income Tax Return for Individual Taxpayer

For Non-VAT individuals, partnerships, or corporations
Demo
See how your online tax compliance is made simple by Anantaks. Built by tax-experts for the non-tax expert.
Affordable | Easy-to-Use | Accurate | Free Onboarding Support | Month-to-Month Contract
I'm ready to be TAX Compliant.
*We will not share your information.
We do everything tax

100% accurate tax dues computations
Avoid penalties! Leave tax preparation and filing to Anantaks.
Our online tax preparation and filing system is one of the most reliable systems designed by tax experts and passed the requirements of BIR as an Electronic Tax Software Provider.

Taxes Made Simple
Designed for non-tax experts.
Our tax experts have especially designed an easy-to-use online tax preparation and filing system. It's so easy you can't go wrong! With simply inputting your income and expenses, our system will:
automatically compute your tax dues
Automatically generate correctly filled-out BIR Forms
Automatically generate books of accounts
Prompt you to pay securely via GCash, PayPal, or online banking

Great pricing!
Our plans are affordable.
Find plans that meet your needs for tax compliance using our eTSP BIR Certified Do-It-Yourself tax compliance system, seek assistance of a tax expert online, or get the services of reliable and authentic CPAs to file your taxes for you.

Tax Expert Check of your COR
Every detail of the COR is reviewed
Our tax experts review the COR submitted and ensure the taxpayer account details are correct before tax dues are filed so you can be assured that accurate filing is done.

Anantaks is Legitimate and Secured
We are certified by Government Agencies
Anantaks is now certified by the Bureau of Internal Revenue as an Electronic Tax Software Provider (eTSP), and is registered with the National Privacy Commission certified as compliant with the registration requirements of the Data Privacy Act of 2012.

Anantaks is for every taxpayer.
Not sure if Anantaks is right for you?
Anantaks is for the self-employed, professionals, freelancers, small and medium enterprises, and corporation, whether VAT- or Non-VAT registered, banked or un-banked. Choose from Anantaks tax compliance options --- Do-it-yourself online tax compliance, with a tax expert assistance, or having your taxes done by a tax expert.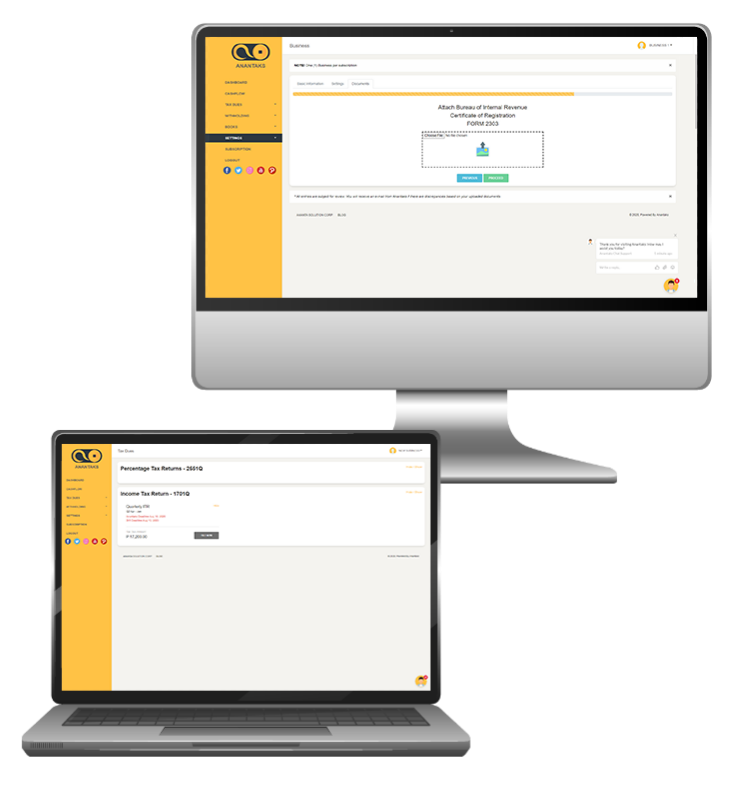 Waiver: The accuracy of the tax preparation is dependent on the the taxpayers declared income, expenses, and other information he/she inputted in the system. Kindly provide all accurate details. Anantaks only use computation based on Philippine Tax regulations and rules. Taxpayers using Anantaks agree to hold Anantaks, its company Ananta Solution Corp., its owners, heirs, employees, and 3rd party suppliers, free from any liability that may arise from their use of Anantaks. Please refer to the Terms and Conditions of Anantaks.